Questions? Call us!
+49 (0) 30 49907812


Deep Frozen

Cooking Instructions
---
Preheat oven (conventional oven 200-220°C, fan assisted oven 180-210°C). Place pizza on middle tray, bake for 10min. Once defrosted do not refreeze. May contain traces of egg, lactose.


Ingredients
27% Wheat Flour, Water, 11.5% Passed Tomatoes (98% Tomatoes, Sunflower Oil, Acidity Regulator: Citric Acid), 9.0% Beef Kebab (70% Beef, Water, Breadcrumbs (Wheat Flour, Yeast), Salt, Soy Protein, Spices, Potato starch, Stabilizers: Diphosphates, Triphosphates, Acidity regulator: Calcium lactate, Dextrose), 9.0% Edam cheese (Pasteurized cow's milk, Microbial rennet), 4.0% Onions, 4.0% Jalapenos, Palm fat, Baking medium (Emulsifier: Mono- and Diglycerides of Fatty acids, Mono and Diacetic Acid esters of Mono and Diglycerides of Fatty acids, Calcium phosphate, Diphosphate, Raising agents: Sodium carbonates, Dextrose) , Rapeseed oil, Salt, Sugar, Yeast, Guar gum, Wheat sourdough, Breadcrumbs, Spices.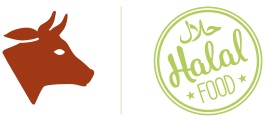 Storage
---
Stabile in Refrigerator 2 Days.
* Deep Freezer 1 week.
** Deep Freezer 2 week.
*** Deep Freezer — At 18°C

Best before:
See date on Package.

Once Defrosted do not Refreeze.


Per 100 g

Energy: 1002 kJ / 239 kcal
Fat: 11,8 g
of which Saturated:5,2 g
Carbohydrate: 24,9 g
of which Sugar: < 2,4 g
Protein: 9,3 g
Salt: 1,52 g
* Reference Amount for an Average Adult (8400 kJ / 2000 kcal.)