Questions? Call us!
+49 (0) 30 49907812


Deep Frozen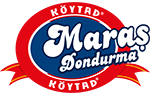 Ingredients
Raw milk, raspberry sauce -17,8 %(sugar, water, glucose syrup, raspberry puree, raspberry concentrate, stabiliser: carrageenan, tara gum, dextrose, acidity regulator -citric acid, natural colouring-red beet, natural flavour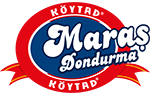 Preservative -potassium sorbate), sugar, glucose syrup, vanilla cake crust 6,3%( wheat our, water, white crystalized sugar, egg melange, glucose-fructose syrup, corn starch, whey powder, emulsier:/ mono-and diglycerides of fatty acids,polyglycerol esters, sorbitol syrup and propylen glycol/, sunower oil, humictant: glycerol, raising agents: / natrium pirofosfat, soda bicarbonate, ammonium soda/, salt, preservative potassium sorbate, acidity regulator: citric acid, flavour), eclairs 5,6%( eggs, white our , water, margarine, salt, hydrogen agent-ammonium carbonate), coconut oil, skimmed milk powder, emulsier: mono- and diglycerides of fatty acids, stabiliser: gum guar, locust bean gum, carrageenan, powdered sugar, flavour.

Storage
---
*** In the freezer: (-18 ° C) up to the expiration date.

See expiry date on the package!
Once thawed, do not freeze again.


Per 100 g

Energy: 826 kJ / 197 kcal
Fat: 6 g
Saturated Fat:4,9 g
Carbohydrate: 32,5 g
Sugar: 26 g
Protein: 3 g
Salt: 0,06 g
* GDA = Reference Intake of an Average adult (8400 kJ / 2000 Kcal).