Sorunuz mu var? Bizi arayın!
+49 (0) 30 49907812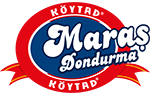 Caramelized sugar, natural flavored caramel, preservative potassium sorbate), biscuit base with Cocoa (wheat flour, water, white granulated sugar, egg mélange, glucose-fructose syrup, corn starch, whey powder, emulsifiers: mono- and diglycerides of fatty acids, polyglycerol esters, sorbitol syrup, propylene glycol), sunflower oil, Raising agents: / sodium pirofosfate, sodium bicarbonate, ammonium carbonate /, cocoa powder, humectant: glycerine, salt, preservative: potassium sorbate, acidity regulator: citric acid, flavor), coconut oil, glucose syrup, skimmed milk powder, emulsifier: Mono and diglycerides of fatty acids, stabilizers (guar gum, locust bean gum, carrageenan), flavor, natural coloring paprika.

Per 100 g

Energy: 947 kJ / 225 kcal
Fat: 8,3 g
Saturated Fat:7 g
Carbohydrate: 33,5 g
Sugar: 23 g
Protein: 4 g
Salt: 0,05 g
* GDA = Reference Intake of an Average adult (8400 kJ / 2000 Kcal).