Ice Cream with Pistachio & Vanilla
Questions? Call us!
+49 (0) 30 49907812


Deep Frozen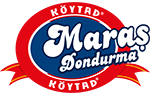 Ingredients
Reconstituted milk, sugar, coconut oil, glucose, whey, pistachios (1%), stabilizer 209K (thickener: guar gum, locust bean gum, carboxymethyl cellulose, carrageenan, sodium alginate), emulsifier (emulsifier: mono- and diglycerides of meal fatty acids, carrage thickeners, Carboxymethyl cellulose), coloring food: chlorophyll, flavor.

Storage
---
*** In the freezer: (-18 ° C) up to the expiration date.

See expiry date on the package!
Once thawed, do not freeze again.


Per 100 g
Energy:
Fat:
Saturated Fat:
Carbohydrate:
Sugar:
Protein:
Salt: