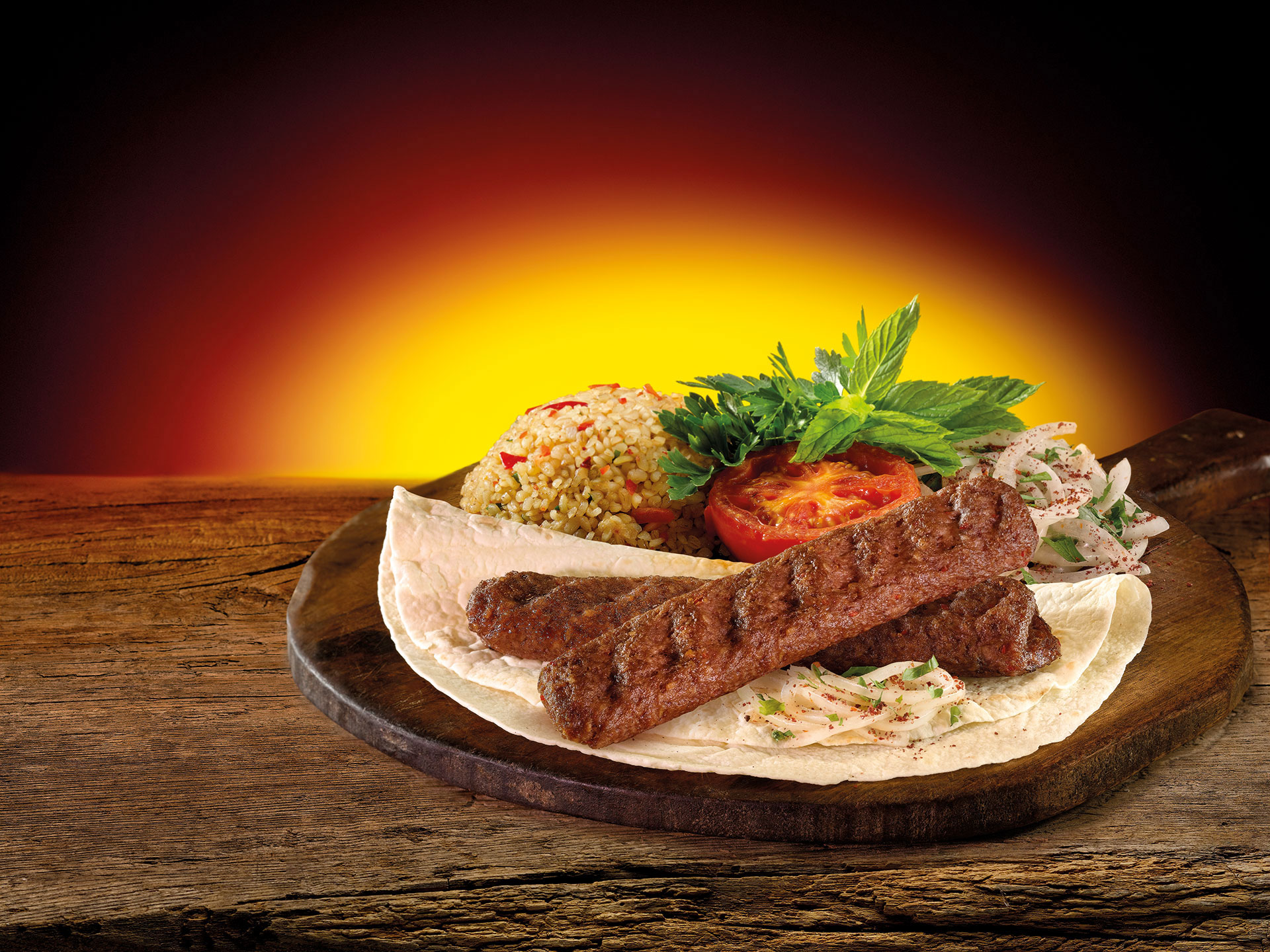 Adana Kebap
8. January 2021
Service Suggestion:
You can serve our Köytad Akcaabat kofte with Turkish rice.
To do this, wash 2 glasses of rice with plenty of cold water and set aside.
Now put the rice noodles in a coated pan with the oil and roast it until golden brown. Now add the washed and drained rice and roast for about 3-4 minutes. Now add 4 glasses of lukewarm water and season with salt. Cook the rice covered over medium heat until the liquid is absorbed.

Bon Appetit!